Ferdie Coetzer is a pigeon fancier living in Pretoria , Gauteng RSA . Co – owner of www.exclusivepigeons.co.za . We sell racing pigeons online .
Sire of Dinokeng One Loft ace bird " Marissa " as well as SAPIR ace bird " Something Splendid " .
TRPF 02/2300 was my best Spritzy cock . His offspring all turn out to be super star breeders . His daughter ZA 12/19662 bred the overall best bird as well as best bird middle distance Pretoria Combine 2016 .
Dam to best overall as well as best middle distance bird Pretoria Combine 2016 . Daughter to TRPF 02/2300 
Dam to 5 winners . Bred the best yearling in Edenvale club .Daughter to the great  1/1280 . Her mother won the Cradock Combine (800km ) in Pretoria by 10 minutes . Her daughter bred best overall bird GPU 2019 for Richard Wedderburn .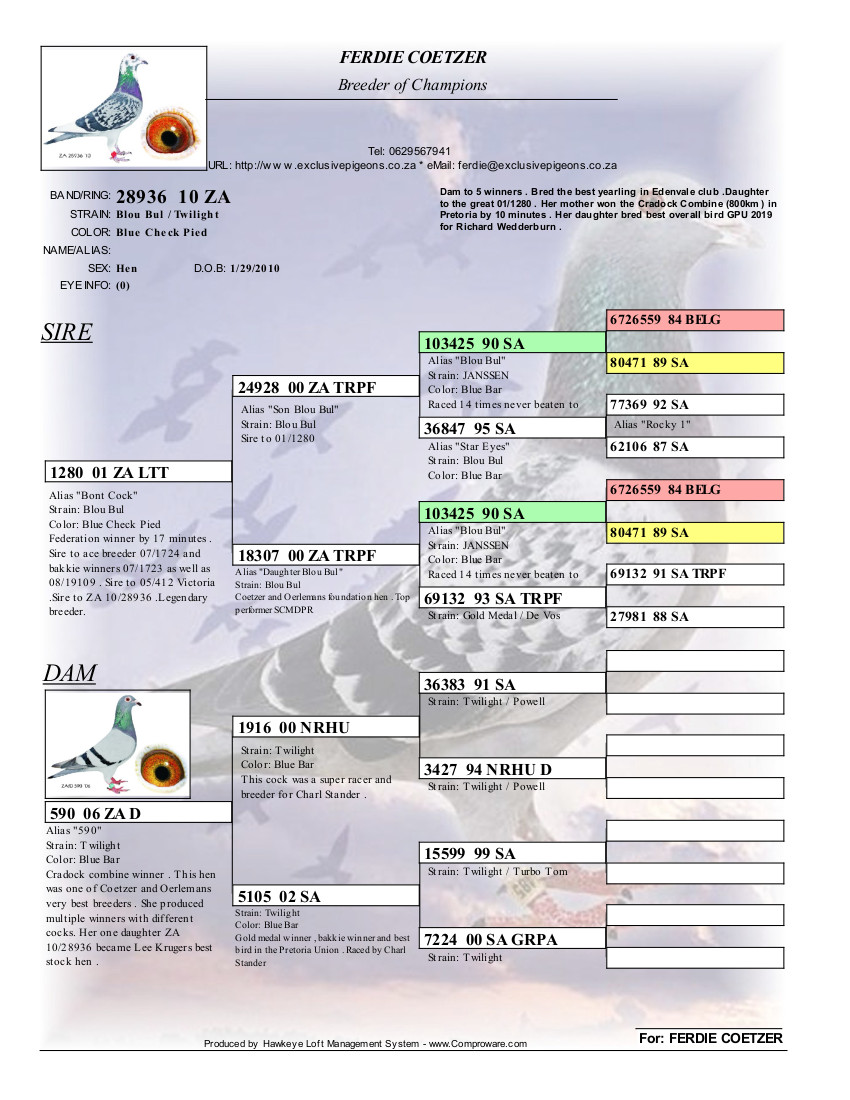 This super breeder is the best the legendary Blou Bul produced . Sire to dr. G Rous nr . 1 stock hen the magnificent Blue Queen 2289/07 .
Grand sire to D881 breeder of only birds on the day as well as combine winners . SA GRPA 00/6941 was a breeder of extra ordinary ability . 
Daughter to 00/6941
Daughter TRPF 02/2300
Son to 00/6941 . This cock bred multiple winners for CP Zwarts from Pretoria .
nor
Placed 155th main event Victoria Falls World Pigeon Challenge 2019
Fanciers who had super success with the Ferdie Coetzer pigeon family .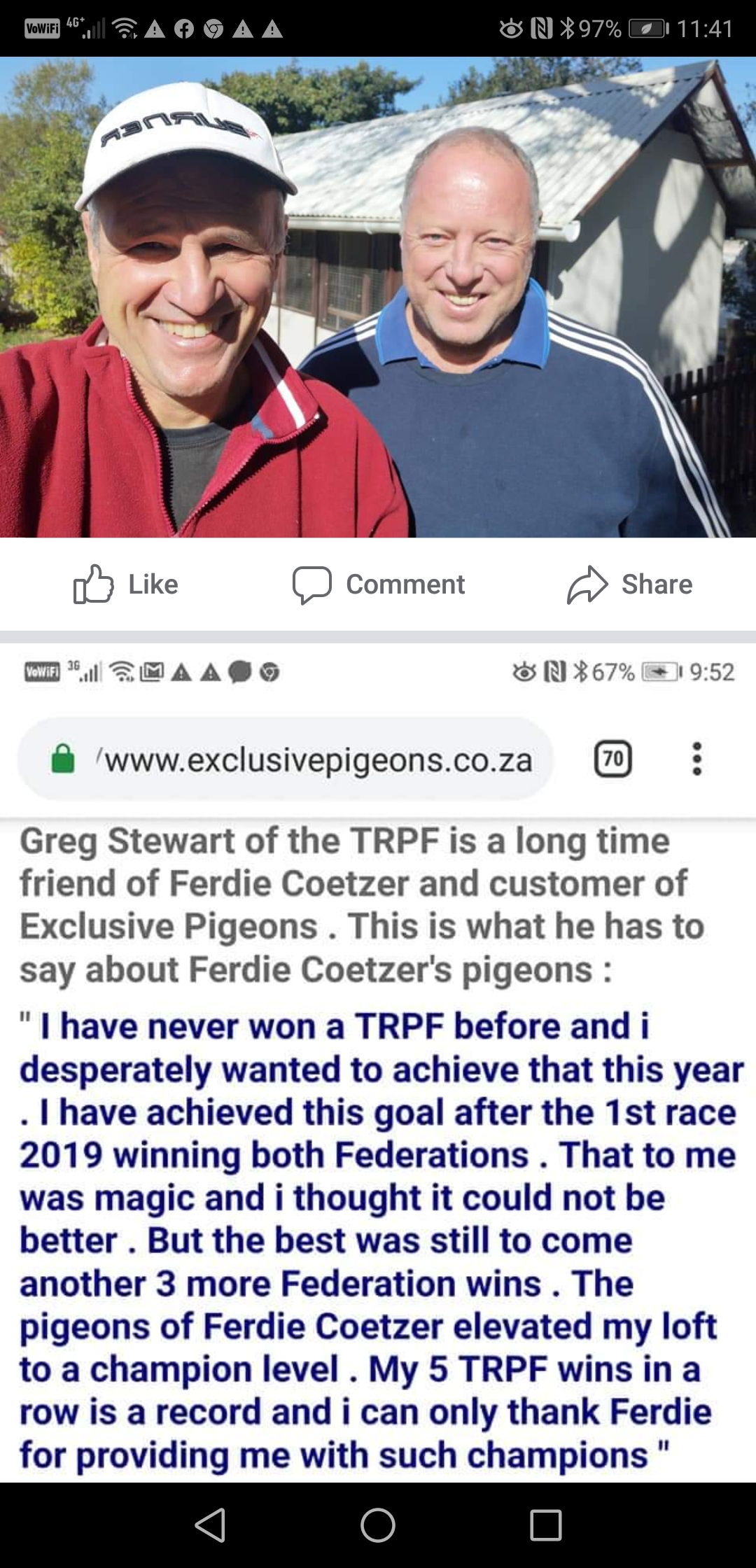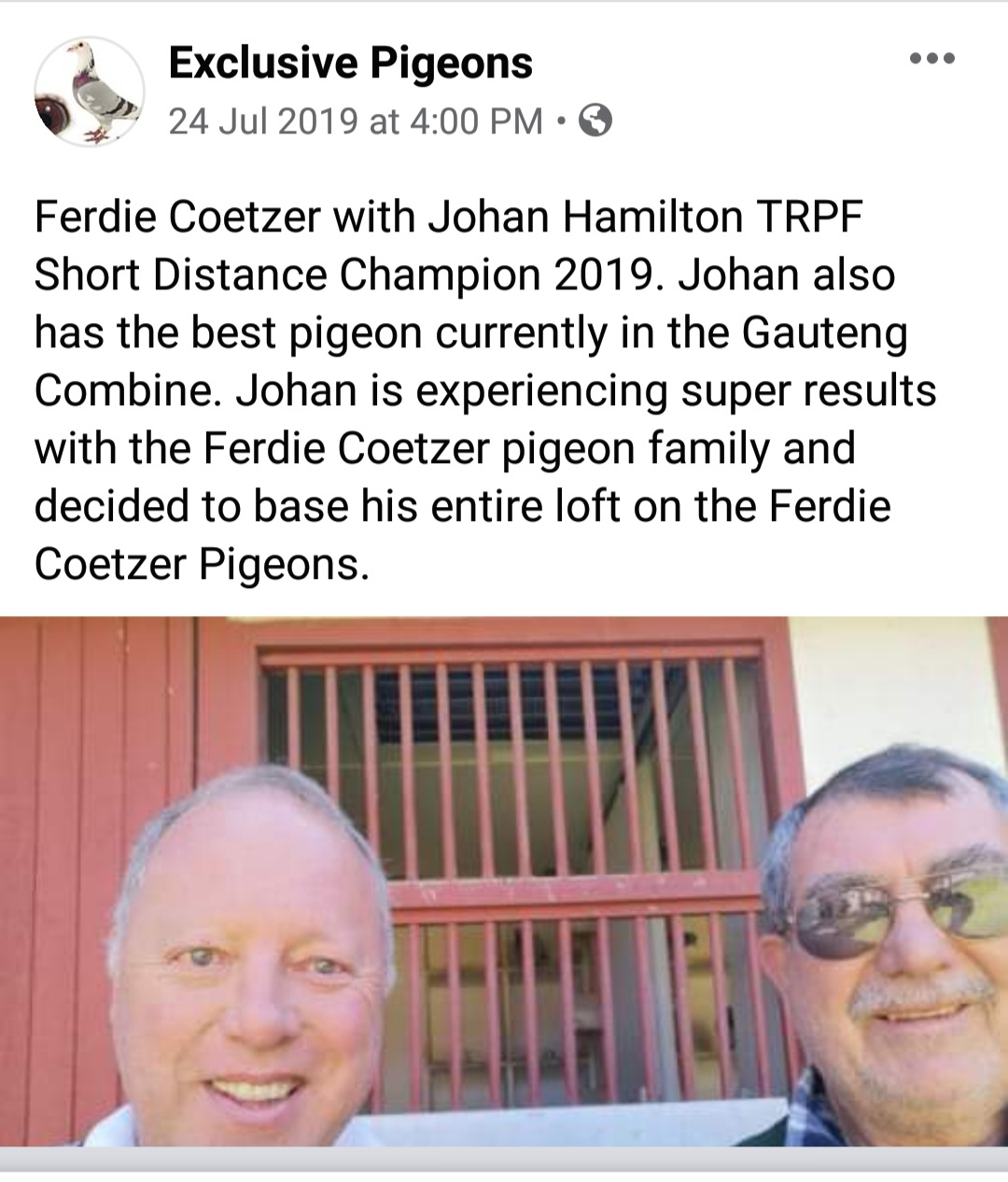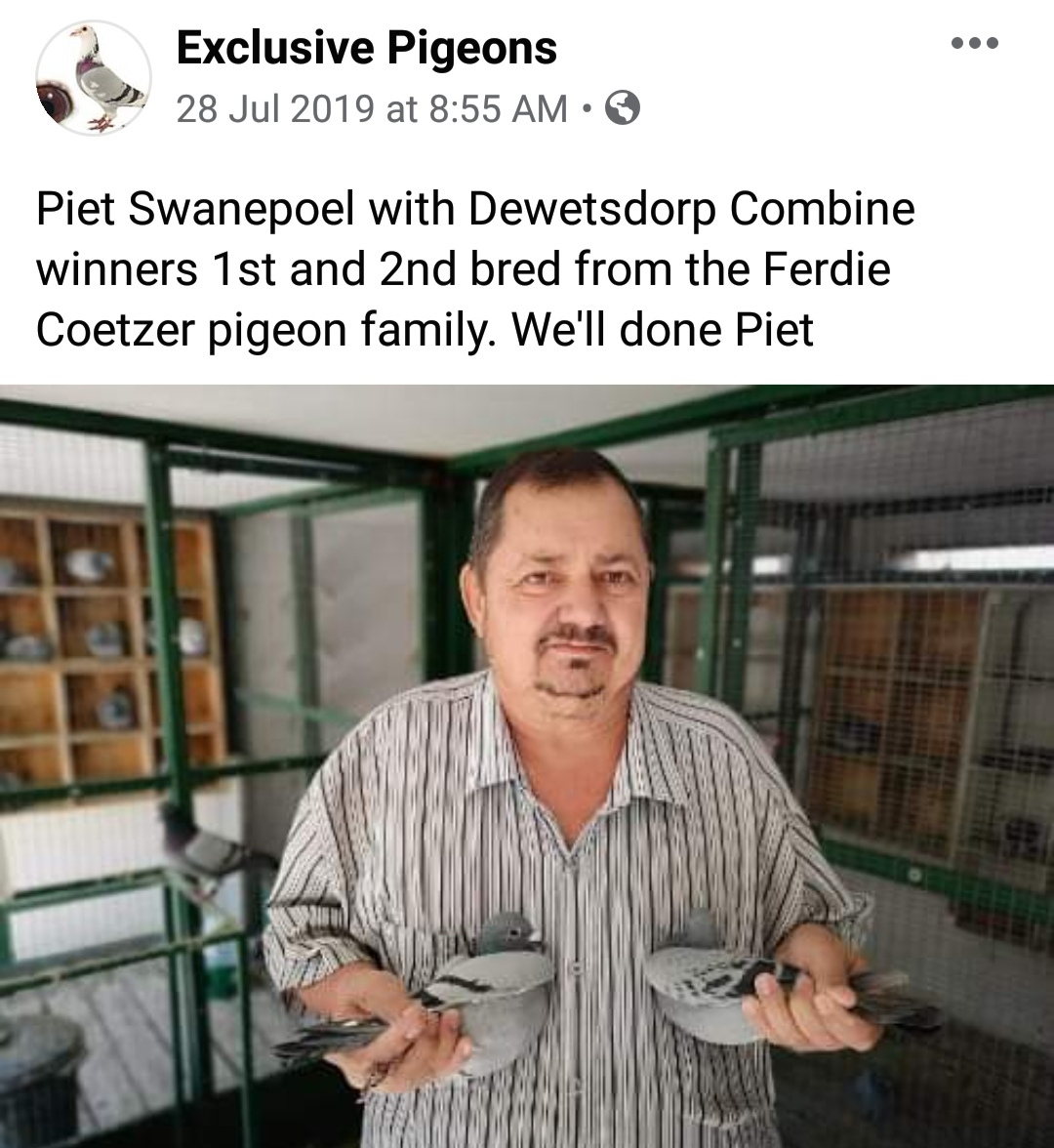 Breeder of winners by exceptional margins . Magnificent cock .